Apple is doing a new marketing campaign for the iPad and is focusing on composer and conductor Esa-Pekka Salonen, where "NOTION for iPad" is one of the three featured apps, along with "The Orchestra" and "Pianist Pro", which is fabulous . . .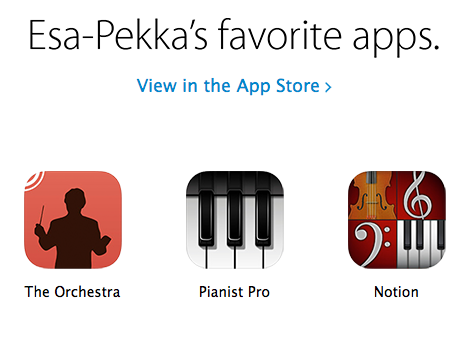 For Salonen, ideas tend to come at unexpected moments. "I have no mantras. I have no strict routines," he says. Salonen always has his iPad Air on hand to capture what he calls these first impulses of inspiration. He uses the Notion app to write bits and pieces of music — chords, melodies, rhythms.

[SOURCE: "Esa-Pekka Salonen orchestrates a new sound." (Apple Stories) ]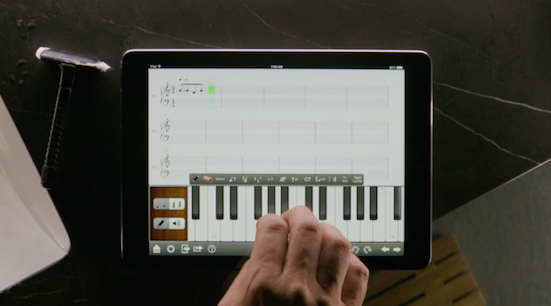 NOTION for iPad
[
NOTE: "The Orchestra" (Touch Press) is an interactive multimedia encyclopedia created by Esa-Pekka Salonen and his colleagues in the Philharmonia for orchestra, instruments, and conducting; "Pianist Pro" (MooCowMusic, Ltd.) is a virtual MIDI keyboard and MIDI controller; and we know what "NOTION for iPad" (Notion Music) does, along with NOTION for Mac OS X and Windows, of course . . .
]
"Apple ~ iPad ~ Orchestrating a new sound" (Apple)
Fabulous!